Love it or loathe it, the jumpsuit has been around all season. I've personally fallen in love with this one - not only is it versatile, it's uber comfortable. Looks fab dressed up with heels for the evening, or flats for daytime lolling around.
Jumpsuit: Florence & Fred £10 (in the sale)
Black Head Scarf: Ayoka (Charity shop on Old Ford Rd in London's Bethnal Green - has some real gems in there!)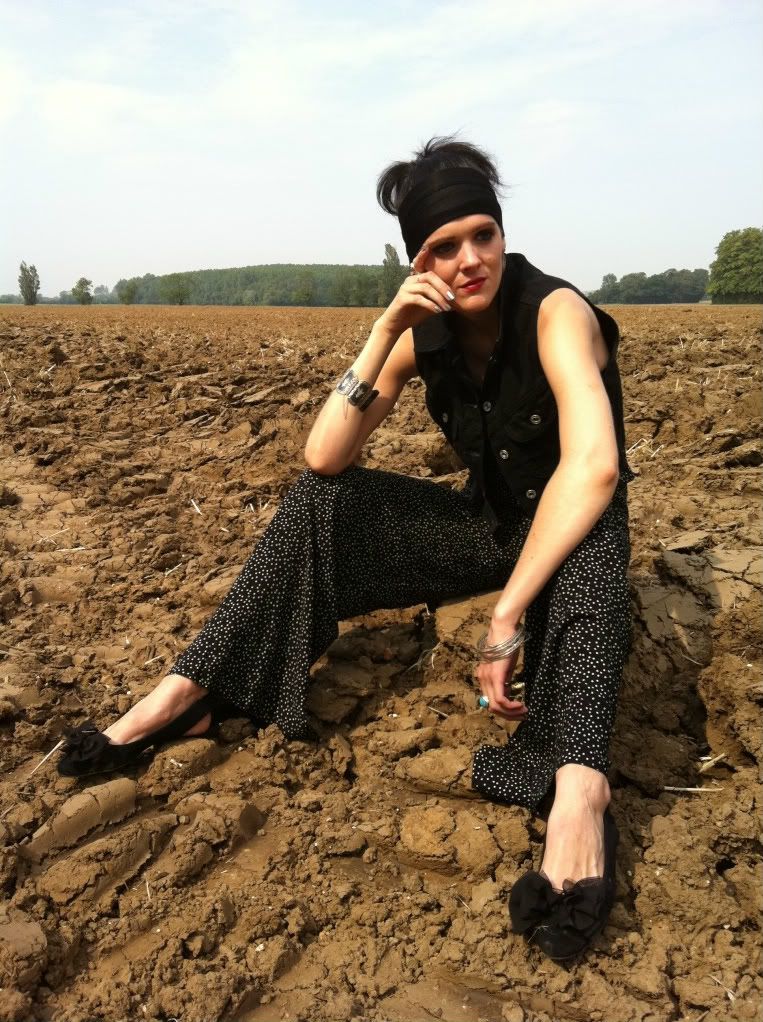 Added in a denim waistcoat, picked up from a charity shop for a bargainous £2!
Jewellery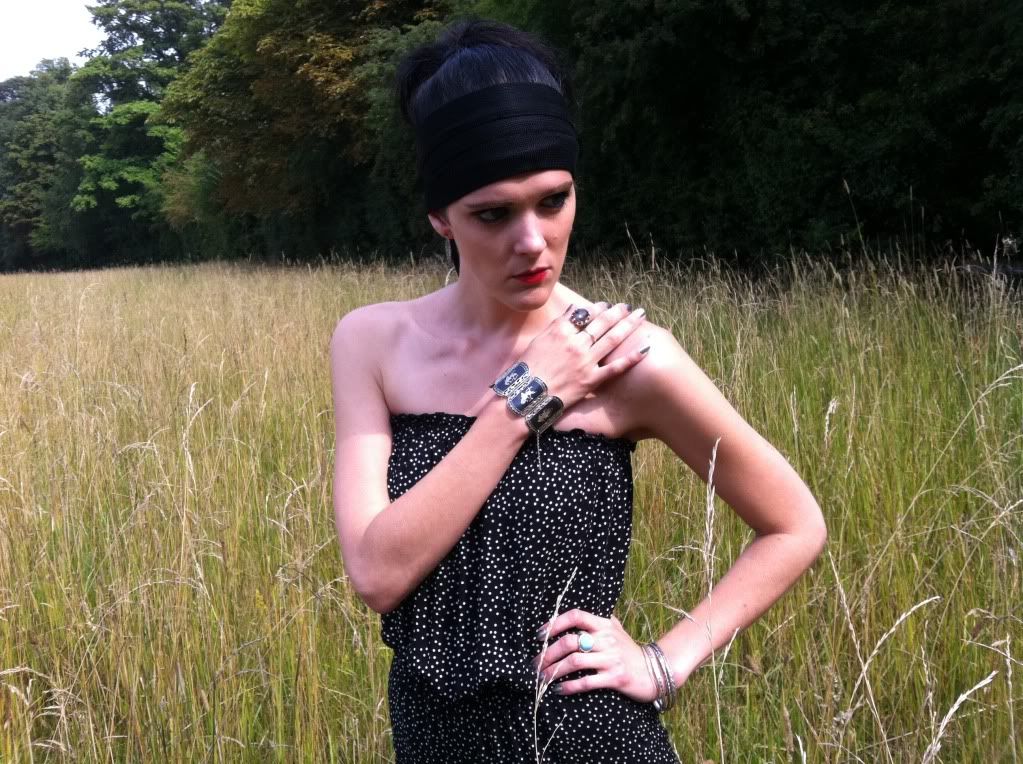 As most of you know, I adore vintage jewellery and if I can beg, borrow or steal it, then I will. Here's what I'm wearing here:
Earrings: Vintage Stirling Silver roughly 60/70's
Bracelet: Family heirloom from the 30's. I very much wish I had a better camera than my iphone4 because this picture really doesn't do this piece justice. Plus, I would have been able to zoom in to show the fabulous detailing of what looks like a little nymph.
The first ring is a vintage silver piece from the 60's and is one of my favourites. The second, the turquoise, I wear for more sentimental reasons and is from Tunisia - bought from a man, Mr Torvik whom had one of the most impressive market shops I have ever had the pleasure of visiting. I came back with handfuls of amazing finds and perhaps one day I will do a separate blog post to share some of them with you.
(In case you were wondering, the thumb ring never comes off even though I've had it for centuries and it is all bashed up - modern, Stirling silver from a market in Portugal on my first holiday without parents!)
Make-up
This look is pretty severe. With all my hair swept back it does create a bit of a statement. Here is what I went with to create it:
If you've been inspired by the jumpsuit - it's not too late. Here are some more examples:
Hope you've enjoyed this post, if you have, do sign up to follow!
(On a side note, I'm totally excited to announce that my next post will be the UBER MEGA GIVEAWAY!)