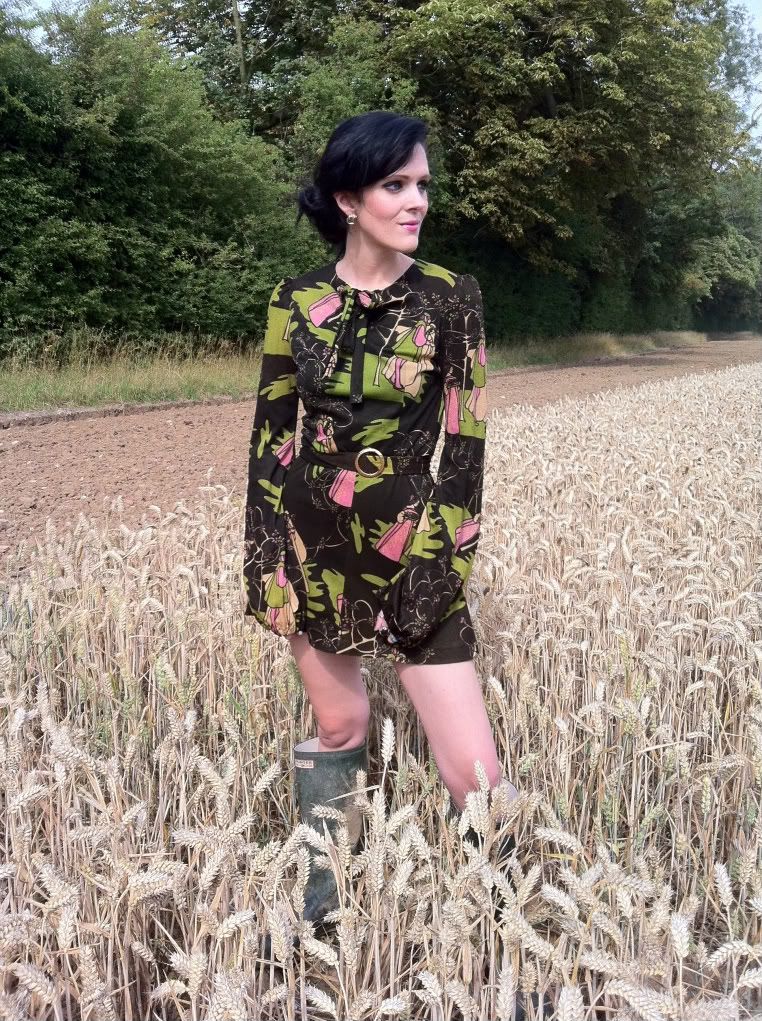 It is so lovely being in the English countryside during harvest. I don't think anything in the world can compare to it. Luckily enough, this year I managed to get out of London and visit the family at exactly the right time. In such beautiful surroundings I thought I'd show you the look I went for on this very warm day.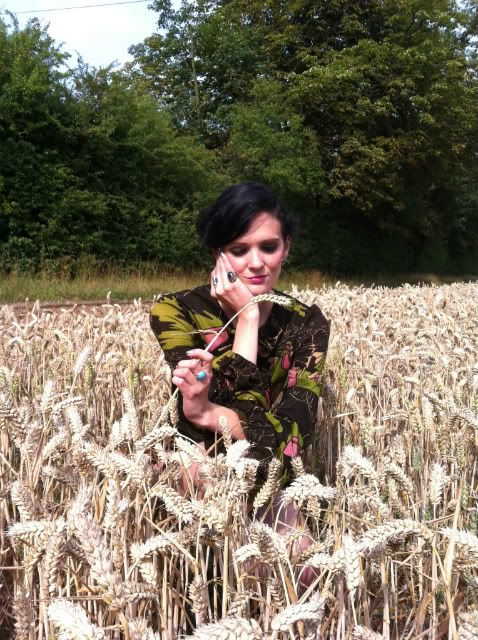 It smells so good.
..
Vintage Dress: From the 1970's with pussy bow tie and bell sleeves.
Wellies: Traditional Hunter (My Dad's actually!)
Sprout getting involved in farm life by eating grass...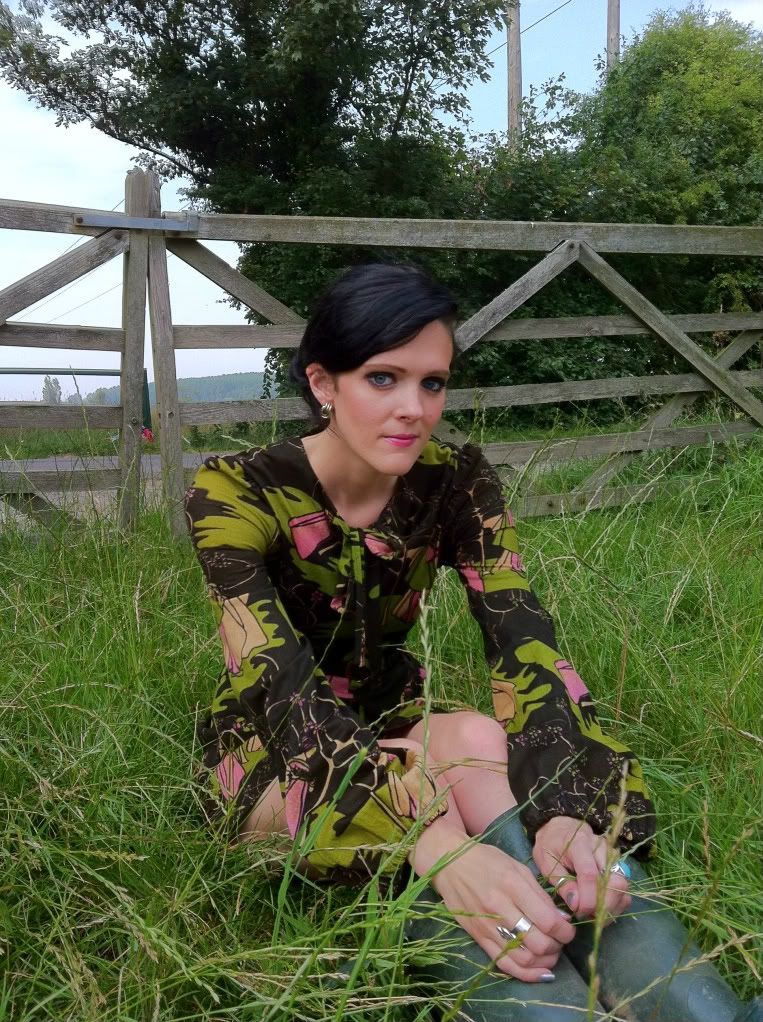 Jewellery
Ring: Vintage Stirling Silver 1960's
Other rings I wrote about in my Jumpsuit Outfit Of the Day. Click HERE if you want to see...
Errrm...I think they're in need of a good clean...
Earrings: Stirling silver
- picked up from a charity shop, a bit 90's - can't exactly remember how much for now, but when I wear them they make me feel rather regal!
Make-up
Simple & girlie. The dress is flamboyant enough for daytime so no need to go over the top with the makeup. Here is what I used the create the look:
I love my Sleek Pout Polish!
So that my darlings, is all for today. I really hope you've liked some of what you've seen. If you have, perhaps think about doing one of the following...
Comment below - I just love reading what you've got to say...I'm not kidding on this one.
Enter my MEGA UBER giveaway. Click HERE.
Nominate me in the Cosmo Beauty Awards - Link somewhere on the right..